Jake Shimabukuro

Home > 2017-2018 Allied Arts Season > Jake Shimabukuro

Event Information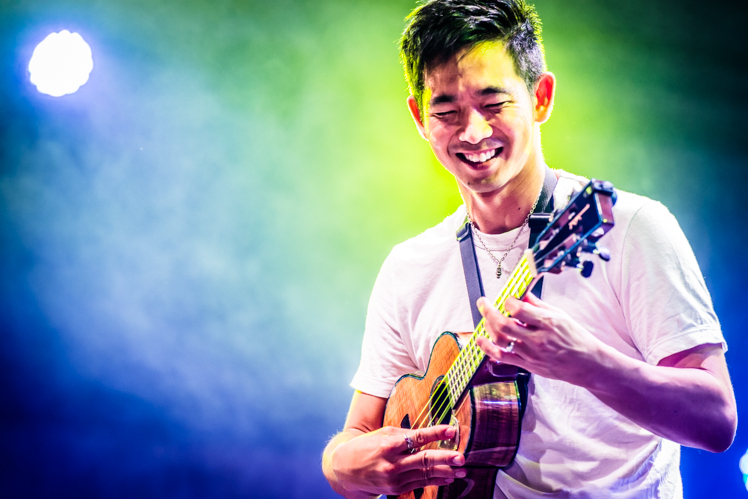 Jake Shimabukuro can still vividly remember the first time he held a ukulele, at age four. It was an encounter that would shape his destiny and give the world one of the most exceptional and innovative ukulele players in the history of the instrument—an artist who has drawn comparisons to musical titans such as Jimi Hendrix and Miles Davis. Along with his own original compositions, Jake became noted for his solo ukulele arrangements of such varied pieces as Queen's "Bohemian Rhapsody," Schubert's "Ave Maria" and Leonard Cohen's "Hallelujah." Shimabukuro's instrumental music makes a significant statement: The ukulele, with its humble four strings and modest two-octave range, is an instrument limited only by the imagination and creativity of the person playing it. Come and enjoy this one-of-a-kind performance on Tuesday, October 17 in the Seretean Concert Hall at 8pm.
When?
Tuesday, October 17, 2017 8:00 PM - Tuesday, October 17, 2017 10:00 PM CT
Where?
Seretean Concert Hall
Contact Information
For any order questions, or if you are interested in purchasing a half season pass, please call our ticket office: 405-744-7509
Other Information
Ticketing Information
Please login to purchase tickets.
Financial transactions secured with 2048bit SSL &nbsp |&nbsp allied.arts@okstate.edu &nbsp | &nbsp Powered by UniversityTickets